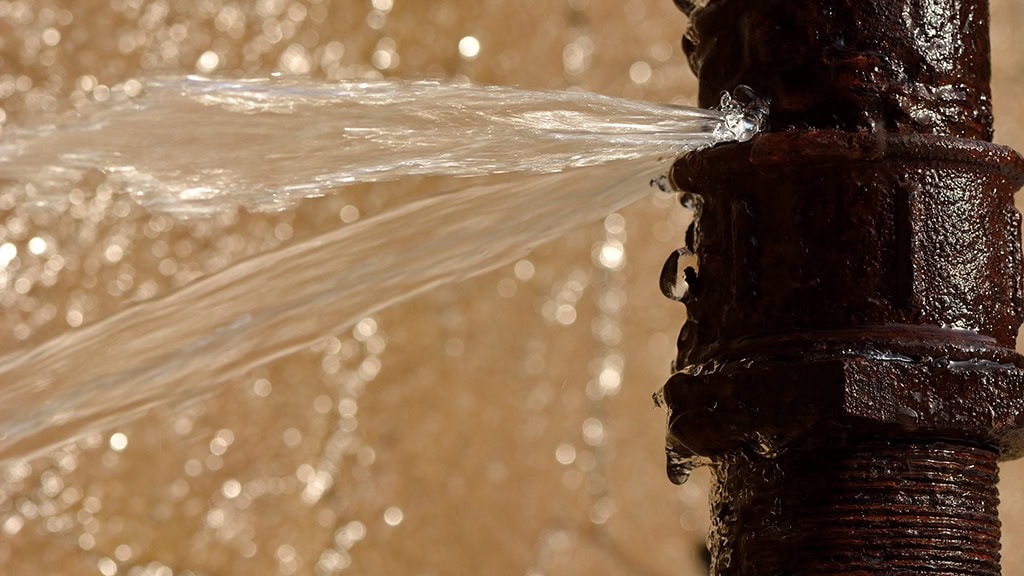 Timothy Off Heating, Air Conditioning & Plumbing is your go-to company for pipe repairs and other plumbing issues in West Chester, PA, and surrounding areas.
Traditional sewer and pipe repairs involve excavating your property to reach the underground pipes. Our trenchless sewer line and pipe repair methods for Pennsylvania homes and businesses offer a less invasive and more cost-effective alternative.
At Timothy Off, we specialize in providing innovative solutions that minimize any impact on your home. We offer top-quality trenchless sewer and pipe repairs, along with sewer line inspection, installation, replacement, and maintenance.
Pipe Repairs
When there's a problem with your home's pipes, look to Timothy Off for help. We start with a video camera inspection to accurately diagnose and address any issues with your plumbing pipes and equipment.
Our top goal is to provide an affordable and lasting solution for your sewer line and pipe problems. We'll restore your plumbing and sewer line while protecting your property from unnecessary damage.
What Is Pipe Relining?
Pipe relining is the perfect no-dig solution for repairing pipes. The process involves creating a new, stronger pipe inside the current faulty pipe. This helps ensure cracks are properly sealed and improves flow.
With pipe relining, you can repair damaged pipes, and the process doesn't require any digging or mess. You minimize the impact on your landscaping, and you can enjoy peace of mind knowing your pipes and sewer line system are operating safely and efficiently.
What Causes Damaged Pipes?
There are countless ways for your plumbing to end up damaged or leaky, some occurring over time and others suddenly, often without warning. Common causes of pipe damage include:
Simple wear and tear over the pipe's life span
Accelerated corrosion due to environment or water contaminants
Pipe materials that corrode easily or quickly compared to modern materials
Erosion of soil supporting a pipe
Tree root infiltration
Direct impact due to accident, storm damage, etc.
Pipes freezing — especially if they unthaw without room for expansion
Excessive water pressure
Intense clogs and non-professional methods of clearing them, including over-the-counter drain chemicals
How Can I Prevent Pipe Failure?
Protect your pipes and reduce the risk of problems by scheduling routine plumbing pipe and sewer line maintenance. Timothy Off offers descaling services to remove grease, limescale, silt, tree roots, and other debris that causes clogs and blockages.
Drain cleaning is beneficial for the health of your pipes and sewer line. Neglected pipes can increase the risk of anything from leaks to clogged drains and can easily result in costly repairs or replacement.
Ensure your plumbing equipment and sewer line are protected and operating efficiently.
Schedule professional maintenance with our Timothy Off experts today.
Why Choose Timothy Off for Pipe Repair?
At Timothy Off, we deliver exceptional service to every customer, no matter how big or small the project, because we know that even a minor problem feels like a disaster when it's happening in your home.
We bring years of experience and training, precise attention to detail, and high-quality products and tools to every job, ensuring your home can return to normal as fast as possible with no hidden surprises — from us or your plumbing.
If you're ready to request pipe repairs in the West Chester area, call Timothy Off at (484) 406-4485.
Frequently Asked Questions
"*" indicates required fields